OTR Owner Operators Needed. High Percentage. No Forced Dispatch. Home time up to you.
North American Carriers
Recruiter Information
North American Carriers
2244 LANDMEIER RD
Elk Grove Village, IL 60007

Job Listing
Job Title
OTR Owner Operators Needed. High Percentage. No Forced Dispatch. Home time up to you.
Position Location
IL, AL, AR, AZ, CA, CO, CT, DC, DE, FL, GA, IA, ID, IL, IN, KS, KY, LA, MA, MD, ME, MI, MN, MO, MS, MT, NC, ND, NE, NH, NJ, NM, NV, NY, OH, OK, OR, PA, RI, SC, SD, TN, TX, UT, VA, VT, WA, WI, WV, WY
Truck Experience
Van, Flatbed, Reefer, HHG/Electronics, Other, Auto Carrier, Tanker, Over Dimensional, Heavy Haul
Endorsements
Hazardous Materials, Doubles/Triples, Tanker
Type of Position
I am an Owner Operator
Experience Level
Required
2 Years
Job Description
NORTH AMERICAN CARRIERS INC.

N.A.C. IS NOW HIRING OTR OWNER OPERATORS!
Gross: Between $260,000 to $364,000 per year for solo drivers!
Teams make much more!

"First of all, thank you for taking a look at North American Carrier. We are looking for great people to fill one of the most challenging jobs in the US. Being an OTR driver is a hard, courageous and honorable job. Its more than a job - its a staple. You guys help keep America great by allowing us to function as a modern society. From food on our tables to cloths on our backs, we solute you. It's not easy to be away from home and we get it. We're not only owners, but some of us were drivers too. We are a small to medium size fleet and we care about our guys. We're confident you'll see what makes us great if you decide to join our team." North American Carrier Management

IMPORTANT NOTE ABOUT HOW TO APPLY:
For those very serious about this job, simply email us at jobs@naclogistics.com in addition to clicking apply below.. We get lots of traffic from this site and an email will make you stand out for sure!!!

You can also call us at 1-800-293-2189 and dial ext. 108 to speak with Viki! If you have the time, you can also use this application link if you really want to get the ball rolling (simular to tenstreet)..CLICK HERE TO APPLY

WANTED: Owner Operators with 2+ yrs of experience who have reliable vehicles! We want good people and will pay good money!

PERKS:
High Gross Percentage!

No forced dispatch!

Home Time 100% up to you!

Weekly Direct Deposit!

We cover

Liability and Cargo Insurance

!

We cover trailer tags with rentals!

Professional dispatch teams fight for top rates year around!

Professional dispatch teams keep you moving!

SUMMARY OF REQUIRMENTS:
Must have Class A CDL. Additional Endorsements a bonus.
Must Have 2 yrs Exp.
Must Have Clean MVR
Must Have a Reliable Tractor! Note: We have trailors if you dont own one.

SUMMARY OF PAY:
We

Pay out VERY HIGH percentages

..
Better than industry rate. 82% of Line Haul! 18/82 split your favor!
Liability and Cargo Insurance included and paid by us!!
Trailer tags covered and paid by us with trailer rentals!
Our broker has special rates for Bobtail insurance. 100% Optional to use!
Weekly Deduction Programs available for insurance and some expenses (if you need it).
Fuel Cards Provided! We dont expect you to front the money for fuel.
Ability to Make Bonuses with a performance based Owner Operator of the Month program.
We pay with Weekly Direct Deposit. No waiting on checks.
Single Driver OTR avg Gross 4K to 6K per week during slow season (Jan-Feb / Jul-Aug)
Single Driver OTR avg Gross 6K to 8K+ per week during peak season.

SUMMARY OF OTHER INCENTIVES:
Hometime is 100% negotiable!

You set your schedule.
We offer Unlimited miles within ELD Compliance. You want to drive, we have the loads!
We do Dry Vans Only. No flat beds or dangerous tankers, doubles/tripples to hassle with.
We only accept No Touch Freight.
We Rent Trailers if you need one. Many Owners have their own but we got you covered.
We have a strict policy about No Forced Dispatch for owner operators.
We will assign a Dedicated Dispatcher to manager your routes.
Oncall dispatching available 24/7. Dont get stuck with a problem overnight!
Contracts with NTS Breakdown Service helps you in a pinch.
You can Park with rented trailer near your house for home time.
Doesn't matter where you live. Midwest preferred but not required.

WANT TO WORK WITH OUR TEAM?

❑ Simply click the APPLY NOW button at the lower right hand corner of thie page.

Otherwise, you can:

✉ Email us at jobs@naclogistics.com or visit our website at http://www.naclogistics.com ..
☎ If you dont have access to emails, no worries. Call 800-293-2189 x108. Ask for Viki.
☑ You may also submit an job inquiry at http://www.naclogistics.com/jobs.html.


Gross Earnings Explained: We based the Solo Driver Gross Earnings estimate on gross of $5000 to $7000 per week as was consistent in fiscal year 2018. Gross earnings depend on your availability and number of miles you commit to driving. We normally book loads at an average of $2.00/mile during low season with peaks upward of $2.60/mile (year around averages). This does not include peak season load outliers which are above and beyond these rates. Rates fully depend on freight demand, season, geographic location, and other market conditions effecting spot and dedicated market trends and vary from year to year. In some cases load rates are MUCH higher but it is not consistent. As with all markets globally, rates go up and down. There are Owners who make less who don't drive very much. There are Owners who make more who drive continually. This all depends on your commitment as well as market conditions going forward. But if you are a driver that likes to drive, we will put you to work and you will make excellent gross earnings. Our dispatch team is dedicated to getting top dollar year around. After all, we are partners in this. The more you make, the more we make.

A LITTLE MORE ABOUT US: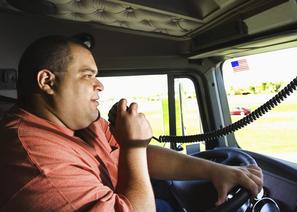 North American Carriers 24/7 fleet operates in almost all lower 48 states as well as in Canada (optional). We are a small to medium size fleet with 60 trucks on the road along with a sister company serving 60 more. We have the ability to meet the most complex customer needs. Our dispatch team is quick to respond and focuses attention on the needs our customers and drivers. We work hard to make sure everything is 100% satisfactory and take smooth operations very seriously! Read more at http://www.naclogistics.com
Other positions in Illinois
Other positions for Van Truck Experience
Other positions for Flatbed Truck Experience
Other positions for Reefer Truck Experience
Other positions for HHG/Electronics Truck Experience
Other positions for Auto Carrier Truck Experience
Other positions for Tanker Truck Experience
Other positions for Over Dimensional Truck Experience
Other positions for Heavy Haul Truck Experience
Other positions for Other Truck Experience