Truck Driver | Flatbed Home Daily Chicago Fleet - Elk Grove Village, IL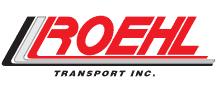 Roehl Transport
Recruiter Information
Roehl Transport
1916 East 29th St
Marshfield, WI 54449

Job Listing
Job Title
Truck Driver | Flatbed Home Daily Chicago Fleet
Internal Job ID
HomeDailyDriver|FlatbedChicagoFleet60007
Position Location
Elk Grove Village, IL
Position Postal Code
60007
Endorsements
None Required
Type of Position
Fleet/Company Driver
Experience Level
Required
0 Years
Job Description
Flatbed Chicago Home Daily Truck Driver Job
As a driver in our Flatbed Chicagoland Local Fleet, you'll mostly a variety of loads including steel and tubing within a couple hundred miles and you'll get home daily. Because you'll be home every day, this is like a local Chicago flatbed truck driving job!
Our home daily flatbed drivers earn pay for the miles they drive and for other work activities they perform.

No flatbed experience? NO problem! If you're an experienced truck driver who wants to learn cargo securement, we have paid, on-the-job training!

Roehl has a large terminal in Northwestern Indiana.

Roehl Chicago Area Terminal
6700 W 15th Ave
Gary, IN 46406

This is a great local Chicago truck driving job with excellent earnings and daily home time!
Other positions at Roehl Transport
Other positions in Elk Grove Village, IL
Other positions in Illinois
Other positions for Flatbed Truck Experience