OTR Positions - SAP Applicants considered - Best Miles - Flexible Home Time - Run the country -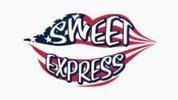 Sweet Express
Recruiter Information
Sweet Express
3050 Breton Road SE
Grand Rapids, MI 49512

Job Listing
Job Title
OTR Positions - SAP Applicants considered - Best Miles - Flexible Home Time - Run the country -
Position Location
AL, AR, AZ, CO, CT, DC, DE, FL, GA, IA, ID, IL, IN, KS, KY, LA, MA, MD, ME, MI, MN, MO, MS, MT, NC, ND, NE, NH, NJ, NM, NV, NY, OH, OK, OR, PA, RI, SC, SD, TN, TX, UT, VA, VT, WA, WI, WV, WY
Endorsements
None Required
Type of Position
Fleet/Company Driver
Experience Level
Required
0.25 Years
Job Description
SWEET EXPRESS LLC
*****CLICK HERE TO APPLY*****
*** SAP APPLICANTS CONSIDERED ***
REQUIREMENTS:
Must have 3 months of recent and verifiable CDL-A tractor-trailer experience pulling 53' trailers.
Must be able to drive a Manual Transmission truck
Application must show all DOT sensitive driving employment history including any previous prospective employers that a drug screen was taken with within the last 10 years.
Must have a valid Class A license and Medical Card.
Midwest & East Coast regional positions: must reside in either region to get home weekly for 34-hour reset.
GENERAL INFORMATION:
Competitive Wages starting at 56CPM and up depending on application - Per Diem
All Solo Driving Positions
Dry-Van - General Freight - 99% No Touch - 70-80% Drop and Hook
500 mile minimum on a loaded move (excludes local and dedicated)
Equipment: Kenworth T680s, Freightliner Cascadias, and Internationals.
Layover/Breakdown Pay: $100 per day after 24 hours
Detention Pay: $15/ hour after 2-3 hours depending on the load.
No forced dispatch to NYC.
Pet Policy: 1 dog with a $400 pet deposit ($50 deducted weekly until deposit is met)
Rider Policy: 1 rider - must be at least 9 years of age - $40 per month for insurance purposes
Benefits Start Day 1 of Hire
Vacation Pay
SOLO OTR POSITIONS:
2,700 - 3,300 miles per week on average
Home Time: 2 weeks out and 2-3 days home
Runs the lower 48 states
MIDWEST OR EAST COAST REGIONAL POSITIONS:
2,600 - 3,000 miles per week on average
Home weekly for 34-Hour reset (weekends are not guaranteed)
Midwest Running Area: IL, IN, IA, KS, MI, MN, MO, NE, ND, OH, SD, and WI.
East Coast Running Area: PA, NY, NJ, DC, VA, WV, MD, CT, and MI.
OWNER OPERATORS (Don't own a truck? Ask about our Lease Purchase Program!)
Paid 80% gross of each load and includes Cargo Insurance and Trailer Rent
Pick and choose your loads and decide when you go home
$6,000 Sign-on bonus ($1,000 paid per 10,000 miles; paid in full at $6,000 / 60,000 miles) (new hires only)
Plates (IRP) provided at no expense until next renewal date (new hires only)
Fuel reimbursement for driving up to orientation - processed after 30 days of employment.
Call today with any questions you may have at 616-885-5600 or email us at recruiting@sweet-omni.com
Other positions at Sweet Express
Other positions in Michigan
Other positions for Van Truck Experience