Great OTR. Flex Home Time. Live Anywhere. Great Money! - MI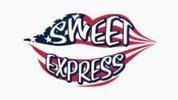 Sweet Express
Recruiter Information
Sweet Express
3050 Breton Road SE
Grand Rapids, MI 49512

Job Listing
Job Title
Great OTR. Flex Home Time. Live Anywhere. Great Money!
Position Location
AL, AR, AZ, CA, CO, CT, DC, DE, FL, GA, IA, ID, IL, IN, KS, KY, LA, MA, MD, ME, MI, MN, MO, MS, MT, NC, ND, NE, NH, NJ, NM, NV, NY, OH, OK, OR, PA, RI, SC, SD, TN, TX, UT, VA, VT, WA, WI, WV, WY
Endorsements
None Required
Type of Position
Fleet/Company Driver
Experience Level
Required
0.5 Years
Job Description
Solo OTR - SAP APPLICANTS ACCEPTED
Company Driver Sign-On Bonus: $3,000
Limited Time Only. First 25 Drivers: 3 Months Experience Manuals Only.

We are family oriented and have been providing exceptional service for over 18 years. We take pride in demonstrating integrity, honesty, respect, and dependability!
SUMMARY
All 48 states - Dry-van - 99% No touch freight - 70-80% drop & hook
2 weeks out, 2-3 days home - Avg. 2,700 - 3,300 miles/week
Home weekly depending on your area - Avg. 2,600 - 3,000 miles/week
No forced dispatch to NYC
24-hour dispatch

PAY

Competitive Wages starting at 57CPM+ or more depending on experience- Per Diem - Weekly pay via direct deposit or paper check
Paid for 500 miles minimum on a loaded move (excludes local and dedicated)

Picking up a load Friday in Michigan for a Monday delivery on the East Coast? Get paid an extra $100! (PA, MD, NJ, EAST NY, WV, and DE only)

Paid Clean Inspections: Level 1 = $200, Level 2 = $100, Level 3 = $50
Additional Stops: 1st = $30, 2nd - 4th = $40, 5th+ = $50
Layover & Breakdown: $100/day
Detention: $15/hour

PERKS
Benefits start Day 1 - no waiting periods
Paid Vacation: 5 days to start!
Pet/Rider Policy available.
Rewarding Driver Referral Program: $300 per month for up to 6 months (Must have referrer's full name on application for referrer to be eligible).
EQUIPMENT
KENWORTHS - FREIGHTLINERS - INTERNATIONALS
APUs - INVERTERS - REFRIGERATORS - ELITE PASS - SAMSARA ELD SYSTEM
***REQUIREMENTS***
Must have a valid Class-A license
Minimum of 3 months CDL-A driving experience
Application must show 10 years of employment history.
***ADDITIONAL INFORMATION***
SAP Applicants considered
Possible waiting list for automatic trucks - limited availability.
Training Program - Waiting list due to limited availability.
Call today to get started with your Sweet life! 616-885-5600!
Other positions at Sweet Express
Other positions in Michigan
Other positions for Van Truck Experience