Lease to Own $300,000 YEAR Gross Flex Home Time - MI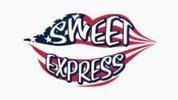 Sweet Express
Recruiter Information
Sweet Express
3050 Breton Road SE
Grand Rapids, MI 49512

Job Listing
Job Title
Lease to Own $300,000 YEAR Gross Flex Home Time
Position Location
AL, AR, CT, DE, FL, IL, IN, KS, KY, LA, MA, MD, MI, MO, NC, NE, NH, NJ, NY, OH, PA, SC, TN, TX, VA, WI, WV
Endorsements
None Required
Type of Position
Fleet/Company Driver
Experience Level
Required
0.25 Years
Job Description
SWEET EXPRESS LLC
Lease to Own - No Credit Check. Easy Approval. 300,000+ SAP APPROVED
*****CLICK HERE TO APPLY*****
Lease to Own - No Credit Check. Easy Approval. 300,000+
SAP APPLICANTS CONSIDERED
NO credit checks.
3 year Lease to own.
3rd party warranties.
Financial Assistance.
Benefits packages to choose from.
Drive before you buy.
Paid 80% GROSS
Sweet Express LLC is hiring professional, motivated, and versatile owner operators to join our fast growing fleet. We are family oriented and have been providing exceptional services for over 20 years. We take pride in demonstrating integrity, honesty, respect, and dependability.
Current Offerings:
All Dry van, no touch freight
70-80% drop & hook
No forced dispatch: pick and choose your loads and when you go home
No Hazmat, Canada, or Mexico;
Rewarding Driver Referral Program: $300 a month for up to 6 months. (Note: Must have referral's full name on the application for the referrer to be eligible)
Paid weekly paper check or direct deposit
Rider policy available.
Pay:
Paid 80% gross of the agreed upon amount of the load
Includes trailer rental
Includes cargo insurance
What Sweet Can Provide:
Company provided plate
Fuel card
Insurance
HWY-2290
Elite Pass (Weigh Stations and Tolls)
Fuel is deducted weekly
https://mte-leasing.net
(616) 885-5615
Other positions at Sweet Express
Other positions in Michigan
Other positions for Van Truck Experience