Owner Operator. $7000+ Per week. OTR. Regional. - MI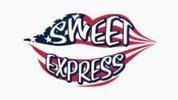 Sweet Express
Recruiter Information
Sweet Express
3050 Breton Road SE
Grand Rapids, MI 49512

Job Listing
Job Title
Owner Operator. $7000+ Per week. OTR. Regional.
Position Location
AL, AR, AZ, CA, CO, CT, DC, DE, FL, GA, IA, ID, IL, IN, KS, KY, LA, MA, MD, ME, MI, MN, MO, MS, MT, NC, ND, NE, NH, NJ, NM, NV, NY, OH, OK, OR, PA, RI, SC, SD, TN, TX, UT, VA, VT, WA, WI, WV, WY
Endorsements
None Required
Type of Position
Fleet/Company Driver
Experience Level
Required
0.5 Years
Job Description
Current Offerings:
Dry van - 99% no touch freight
70-80% drop & hook
No forced dispatch: pick and choose your loads and when you go home
No Hazmat, Canada, or Mexico;
Rewarding Driver Referral Program: $300 a month for up to 6 months. (Note: Must have referral's full name on the application for the referrer to be eligible)
Paid weekly paper check or direct deposit
Rider policy available.
Pay:
Paid 80% gross of the agreed upon amount of the load
Includes trailer rental
Includes cargo insurance
SIGN ON (OOP ONLY and Excludes Lease Purchase): $1,000 for every 10,000 miles driven (paid in full at 60,000 miles and/or $6,000 paid out).
WHAT SWEET CAN PROVIDE:
Company provided plate (renewals on September 30th of each year)
Fuel card
Insurance
HWY-2290
Elite Pass (Weigh Stations and Tolls)
Fuel reimbursement for driving your truck to our orientation located in Grand Rapids, MI. Reimbursement will be discussed and determined prior to arrival.
EXPENSES:
General:
HWY-2290 with visible watermark: If you do not have one, Sweet Express can provide one at a fee of $550. If Sweet provides the HWY-2290 after June 1st, the fee will be prorated.
$2.55 charge per transaction if using company provided fuel card.
Weekly:
Fuel is deducted weekly
Elite Pass: (if applicable) $50.00 weekly deduction until escrow is met ($500)
Samsara (ELD): $200.00 weekly deduction until escrow is met ($1,200)
Physical/Non-Trucking Liability deducted weekly (if applicable)
Monthly:
$155.00 Occupational/Accidental Insurance
$55.00 Samsara (ELD service)
$22.00 Elite Pass rental fee
If the owner operator's truck ever falls under Sweet Express' Physical Damage Insurance, that amount will be deducted monthly
Quarterly:
IFTA - Varies on how much you fuel per state
$50.00 IFTA prep fee
What we need to get you started:
Full application;
Proof of Ownership (Title and/or lease agreement if applicable)
SS-4 Form if Titled under an LLC or DBA.
Must provide a DOT Inspection report that has been completed within 30 days of the owner operator coming in for orientation.
Call today with any questions you may have at 616-241-9200 Ext. 155 and ask for Nick!
Other positions at Sweet Express
Other positions in Michigan
Other positions for Van Truck Experience