Roehl Transport - Marshfield, WI
Roehl Transport
Contact: Driver Recruiting
PO Box 750
Marshfield, WI 54449

About Us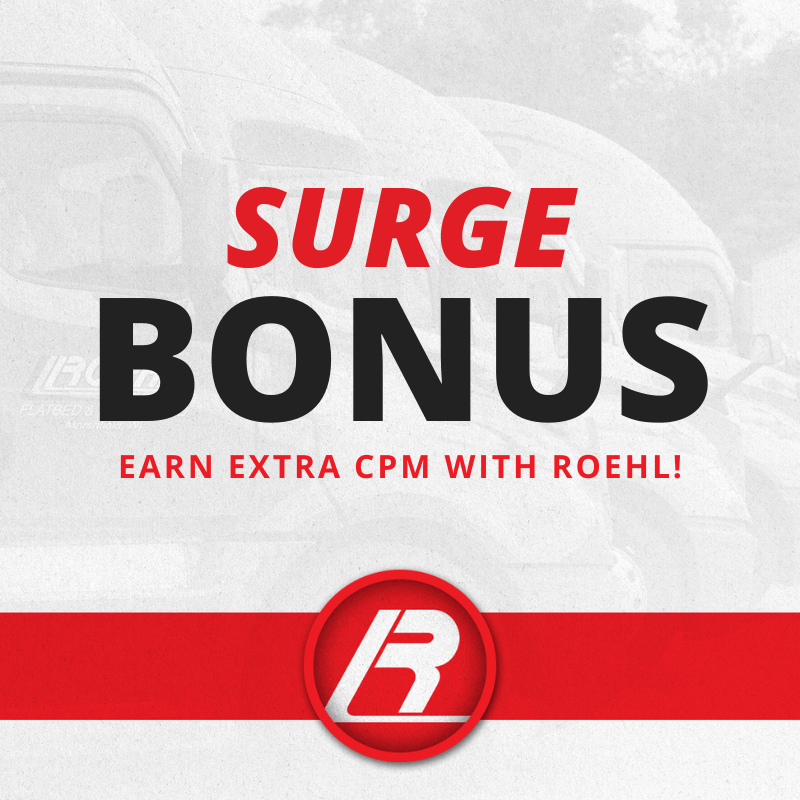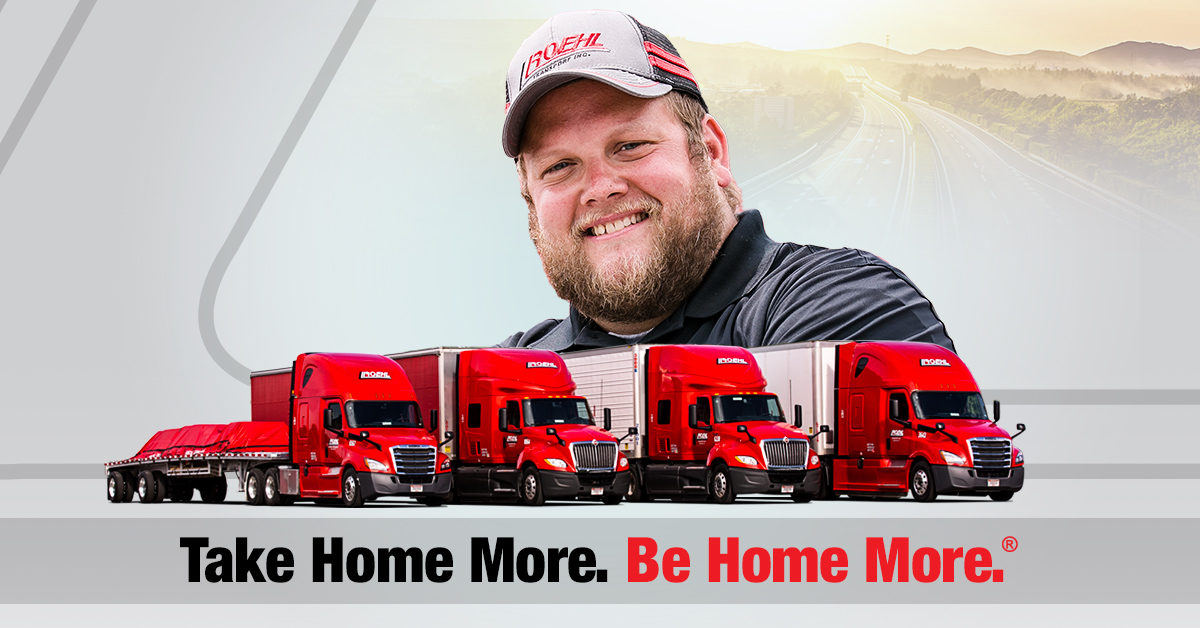 Roehl is the place where experienced truck drivers come to grow and thrive in their careers.
We have national, regional, dedicated and local truck driving jobs in our dry van, flatbed, refrigerated and curtainside divisions.
Roehl has opportunities for your personal career development, and as an experienced driving professional, you can participate in the Your Choice Pay Plan, a specialized pay plan that allows you to earn a pay increase each quarter, up to our top rate. Plus, with our practical miles pay, you get paid for more of the miles you actually drive (5-8% more).
Roehl has the industry's leading home time options that range from flexible national fleets (home three days after being out eleven to fourteen) to home weekly regional and dedicated fleets. Our HOMEtime PLUS fleets offer consistent, dependable schedules with up to 26 weeks off a year. You can choose a fleet and home time schedule that works for you.
Our equipment is very new (the average age of our trucks is 1.75 years and we have both manual shift & automatics), and we have an excellent benefits package including health, dental, life and vision insurances, a 401k plan, profit sharing and passenger and pet policies. We have major terminals in Chicago, Atlanta, Phoenix, Dallas & Wisconsin and multiple other drop yards across the country.
As an experienced driver joining Roehl, you'll appreciate our commitment to safety and driver success - empowering you to do what you do best - excel at your truck driving job. Need a CDL? We have paid, on-the-job CDL training. Talk to a driver employment specialist to find the fleet that meets your needs. You can also search for truck driving jobs and learn more at https://www.roehl.jobs.
COMPANY PAY INFORMATION
Average Annual Pay: $70,000
Top performers annual pay: $82,500
Average Monthly Pay: $5,800
Average Weekly Pay: $1,345
Annual Bonus: We pay accident-free pay so you earn a safety bonus as you drive those miles; you do not have to wait all year for that pay.

Type of Driving Runs: Regional, Dedicated, Owner Operator, Lease/Purchase, Company Driver, Solo Driver, Team Driver, Ind. Contractor, Student
Offer Lease/Purchase: Yes
Offer Paid Orientation: Yes

Spouse Rider Program: Yes
Child Rider Program: Yes
Pets: No
Age: Minimum Age 21
Total Driving Exp: None
Driver Types: Solo, Husband/Wife, Team, Owner/Operator
Endorsements:

States/Provinces: AL, AR, AZ, CT, DE, FL, GA, IA, IL, IN, KS, KY, MA, MD, ME, MI, MN, MO, NC, NE, NH, NJ, NV, NY, OH, OK, OR, PA, RI, SC, TN, TX, UT, VA, VT, WI
Max Accidents: Max # of Preventable Accidents in the last 3 years
Max Moving Violations: Max # of moving violations in the last 3 years: 3
DWI/DUI Restrictions: Case by Case Review
Convicted of a Felony: Case by Case Review
Offer Medical Plan: Yes
Offer Dental Plan: Yes
Offer Retirement Plan: Yes

Layovers: Yes
Breakdowns: Yes
Loading/Unloading: Yes
Extra Pickups & Dropoffs: Yes
Safety Bonus: Yes