Watsontown Trucking Company - Milton, PA
Watsontown Trucking Company
Contact: Recruiting
60 Belford Boulevard
Milton, PA 17847

About Us
Click here to apply now http://www.driver-reach.com/l/kdq6a?ls=36073
Watsontown Trucking Company is a family owned and operated motor carrier based in Milton, PA. The company also operates satellite terminals in Columbus, OH and Roanoke, VA.
Our company boasts one of the lowest employee turnover rates in the trucking industry. 400+ drivers. 55 Drivers, technicians, and staff have over 10 years service with the company and 11 have over 20 years service. Many of our management employees started with the company as entry level customer service reps or as truck drivers and maintenance technicians and were promoted because of their commitment and dedication to the company.
Great Starting Pay Plus Overtime after 50 Hours on All Positions
Our outstanding benefit package is available to our full-time employees on the first of the month, following 30 days of employment and includes:
Life and Short and Long Term Disability Insurance
401k with Company Match
Fuel Efficiency and Safety Bonus Program: Up to $1,400/year
Driver Referral Bonus Program
Mid-Regional Drivers (Home Daily)
Drivers transport shipments that allow them to be home daily. Average $70K per year.
Regional Drivers
Drivers transport shipments that allow for them to be home every weekend and stay out most of the week.
Over the Road Drivers
Drivers are assigned to routes and work away from home for 14-30 days depending on location.
Team Drivers
Team drivers are assigned to routes with minimal delays. In many cases, drivers have dedicated routes where loading and unloading times are consistent.
Average $80+K plus per year
Part-Time Drivers
Drivers can choose the schedule and route that works best for themselves.
Our starting pay is $18 per hour.
Click here to apply now http://www.driver-reach.com/l/kdq6a?ls=36073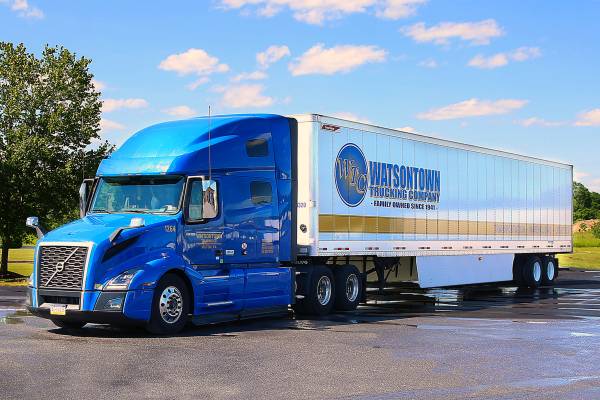 Type of Driving Runs: Regional, Company Driver, Solo Driver, Team Driver
Offer Lease/Purchase: No
Offer Paid Orientation: Yes

Spouse Rider Program:
Child Rider Program:
Pets: No
Age: 23
Total Driving Exp: 2 years
Driver Types: Solo, Team
Endorsements:

States/Provinces: AR, AZ, CA, CO, FL, GA, IA, ID, IN, KY, MD, MI, MN, MO, NC, NE, NJ, NM, NV, NY, OH, OK, OR, PA, SC, TN, TX, UT, VA, WA, WI, WV, WY
Max Accidents: 3 in the last 3 years
Max Moving Violations: 3 in the last 3 years
DWI/DUI Restrictions:
Convicted of a Felony:
Offer Medical Plan: Yes
Offer Dental Plan: Yes
Offer Retirement Plan: Yes

Safety Bonus: Yes
Per Diem: Yes